Gait Training to Improve Running Performance Among Topics at TD Beach to Beacon Sports Medicine Symposium Aug. 2
Sponsored by MaineHealth, the free event at MMC's Dana Center Auditorium in Portland features expert speakers and is designed for runners and medical personnel
PORTLAND, Maine (July 17, 2018) – A range of health topics for runners, including how to maximize runner performance and prevent injuries through gait training, will be discussed as part of a Sports Medicine Symposium on Thursday, Aug. 2 at Maine Medical Center in Portland.
Attendees also will hear informative presentations from the Athletic Trainer for Navy SEAL training about providing medical support and care to SEAL candidates, and from the Director of California's Emergency Medical Services Authority about avoiding injuries on wilderness hiking adventures.

Presented by the medical team for the TD Beach to Beacon 10K Road Race and sponsored by MaineHealth, the symposium will take place from 5 to 8 p.m. in the Dana Center Auditorium at Maine Medical Center. The free event, which kicks off race weekend, is aimed at runners, medical personnel and anyone interested in running and wellness.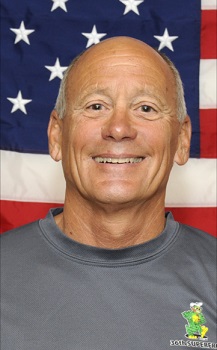 Featured speakers include:
Don Kessler, ATC, is the Athletic Trainer for BUD/S (Basic Underwater Demolition/SEAL training) at the Naval Special Warfare Center in Coronado, Calif. He also was the primary athletic trainer for the gold-medal U.S. Olympic crew team at the 2004 Games in Athens and also has worked and traveled with U.S. soccer teams at the World Cup as well as USA Water Polo. Kessler has been an Athletic Trainer for 45 years, providing services at the Naval Academy, Princeton, Rutgers and San Diego St. He also is an avid runner, having competed in numerous road races, including the Boston Marathon.
Howard Backer, MD, is the director of the California Emergency Medical Services Authority (EMSA), based in Sacramento.
Chris Troyanos, ATC, is the TD Beach to Beacon's longtime Medical Coordinator. He also has also served as Medical Services Coordinator for the Boston Athletic Association (B.A.A.) for the past 28 years, providing medical guidance to the Boston Marathon and many other large road races across the country.
The Aug. 2 event will feature four presentations:
5:30 p.m. – Running FASTER: Gait Training for Stress Fracture Rehabilitation and Prevention, Don Kessler, ATC
6:45 p.m. – Medical Limitations to Wilderness/Adventure Travel, Howard Backer, MD
7:30 p.m. – Medical Support Programs for United States Seal Team Program, Don Kessler, ATC
8:15 p.m. – Medical Coverage at the TD Beach to Beacon Road Race, Chris Troyanos, ATC
To reserve a spot, contact Chris Troyanos at troyanos@comcast.net. Light snacks will be provided.  MC and the event is sponsored by the B2B Medical Team and Maine Medical Center.
"This program is a great way to keep runners informed about health and fitness while also providing valuable information to our medical community," Troyanos said. "We can't thank MaineHealth enough for bringing in these nationally-recognized guest speakers all the way from California just for this event. It's going to an informative, exciting evening."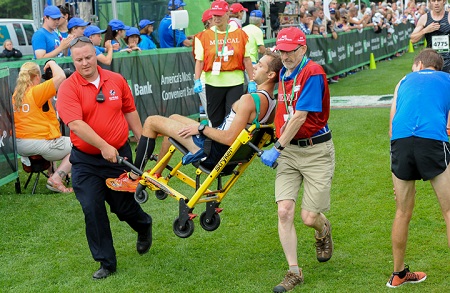 The medical tent at the TD Beach to Beacon in Cape Elizabeth on Aug. 4 brings together physicians, EMTs, nurses and other medical professionals from across the region who volunteer their time to provide top-notch medical care to runners. The TD Beach to Beacon is considered one of the safest 10K's in the world, Troyanos said.
The TD Beach to Beacon 10K was founded in 1998 by Joan Benoit Samuelson, an Olympic gold medalist and worldwide running icon who grew up in Cape Elizabeth. Today the race attracts a large contingent of world-class elite athletes in the U.S. and around the globe as well as top runners in Maine and New England to compete for more than $90,000 in prize money
In 2017, a record 6,887 runners from 18 countries, 43 states and more than 270 Maine cities and towns finished the winding, rolling, often breathtaking 6.2-mile coastal course. Thousands of spectators cheered runners along the route and at the finish. The race debuted in 1998 with 2,408 runners crossing the finish line.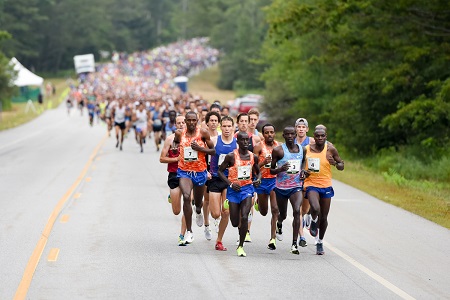 The TD Beach to Beacon 10K is directed by Dave McGillivray of DMSE Sports (www.dmsesports.com), who also directs the B.A.A Boston Marathon and is regarded as one of the world's elite race directors.
The 2018 race beneficiary is WinterKids, a nonprofit organization that helps children develop healthy lifelong habits through education and fun, outdoor winter activity. WinterKids (www.winterkids.org) will receive a $30,000 donation from the TD Charitable Foundation, the charitable giving arm of TD Bank, America's Most Convenient Bank®, and also benefit from fundraising and publicity connected to the race. In addition, the TD Beach to Beacon's charity bib program now generates an additional $150,000 each year for current and past race beneficiaries.
In addition to TD Bank, other major corporate partners include Nike, Hannaford, Poland Spring, MaineHealth, L.L.Bean, IDEXX, Northeast Delta Dental, NEWS CENTER Maine, Olympia Sports, ON Semiconductor and Dunkin' Donuts. For additional information about the race, visit b2bdevelopment.wpengine.com, and follow the race on Facebook, Twitter and Instagram.
MaineHealth is a not-for-profit family of high-quality providers and healthcare organizations committed to the health and well-being of the communities and people it serves. As the largest healthcare organization in Maine and a leading healthcare provider serving northern New Hampshire, MaineHealth is recognized as one of the nation's top integrated healthcare delivery networks.
About The TD Charitable Foundation
The TD Charitable Foundation is the charitable giving arm of TD Bank, America's Most Convenient Bank ®, one of the 10 largest commercial banking organizations in the United States. Since its inception in 2002, the Foundation has distributed over $199 million and more than 19,400 grants through donations to local nonprofits from Maine to Florida. More information on the TD Charitable Foundation, including the online grant application, is available at TDBank.com.
About TD Bank, America's Most Convenient Bank ®
   TD Bank, America's Most Convenient Bank, is a member of TD Bank Group and a subsidiary of the Toronto-Dominion Bank of Toronto, Canada, a top 10 financial services company in North America. The Toronto-Dominion Bank trades on the New York and Toronto stock exchanges under the ticker symbol "TD". To learn more, visit www.td.com.TD Bank, America's Most Convenient Bank, is one of the 10 largest banks in the U.S., providing more than 9 million customers with a full range of retail, small business and commercial banking products and services at more than 1,200 convenient locations throughout the Northeast, Mid-Atlantic, Metro D.C., the Carolinas and Florida. In management services through TD Wealth ®, and vehicle financing and dealer commercial services through TD Auto Finance. TD Bank is headquartered in Cherry Hill, N.J. To learn more, visit www.tdbank.com. Find TD Bank on Facebook at www.facebook.com/TDBank and on Twitter at www.twitter.com/TDBank_US.
# # #
Here is more information about the TD Beach to Beacon 10K